RidePix uses the latest and greatest technology to capture that one of a kind souvenir on many different types of coasters and rides. We are always on the lookout for better and faster components to improve the quality and reliability of each Ridepix system. We will assess your needs and determine which equipment would be best suited to your operation.

RidePix systems have unparalleled reliability and support. Since Photoguys serves the amusement and attractions industry, we understand that you have only a limited window of time to make your money. All RidePix systems come with our 24/7-support commitment that is second to none in the industry. We are proud to promote our record of less than 1% down time. Our technical support staff are knowledgeable and understand the rigors of the industry.

RidePix has an integrated POS module that helps ensure accurate cash control reporting and helps with loss prevention. When seconds matter in the ride photo sales environment, integration gives you the ability for increased guest interaction. RidePix systems have an optional exit spiel. Increase your revenue with the addition of a customized audio spiel. As guests exit the ride they can be reminded to view and purchase their photos. Don't miss the opportunity to maximize each and every retail opportunity.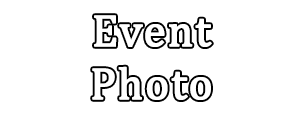 No matter what your event entails, we have a creative and innovative way to shoot it! We can utilize unique methods at Halloween events that enableyou to decapitate your friends heads or have them floating in jars. We use facial recognition to change yor guests into zombies or to apply a sugar skull effect for Dia De Los Muertos. In addition, you can have automated scare photos to capture your guests when they are at their most frightened.

Christmas photos are among some of our most popular event systems. They are a fantastic way to get your guests in touch with the holiday spirit. Green Screen scenes or traditional Santa photos are among some of the great uses this system has for Christmas event photogrphy. No matter what your Christmas event, this type of system can fulfiill that need.

Event photos can take all shapes and sizes but that doesn't mean you can't photograph it. Our Event Systems are versitle enough to shoot even the most difficult or obscure scenarios.

In this day and age, simply taking a photo is not enough. You have to share it, accociate it or tag it. With a Roving Photoguys system, we can bind all the photos they take at a front gate or event system together for one seemless photo viewing experience.

Guests can easily share any photos they collect via our web service, iOS and Android apps. Photos can transfer wirelessly to your point of sale and be instantly available for guests to view and purchase. Roving systems are geared toward photo opportunities where a standard event photo system footprint isn't feasable. This is the case in instances similar to animal feedings where photographers may be in tight spaces and very close to guests.